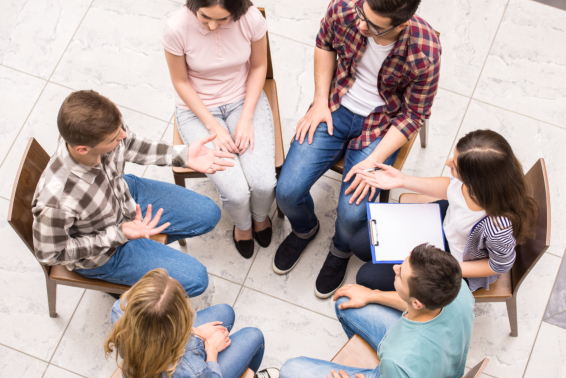 Substance abuse has become very common these days, with individuals as young as teenagers getting addicted to harmful drugs as a way to escape the miserable situation they are in, a means of recreation, or a way to define their character and prove to themselves and everyone else that they "belong" and should be given respect.
Once you have gone in too deep, however, it doesn't mean that there is no way out. All you need is the drive and willpower to strive hard to be sober, and of course, people who care about you and are willing to help you get better.
The rehabilitation process involves four key steps, each playing a key role in working to achieve the end goal: sobriety and healthy life.
Intake / Evaluation

Once the victim of substance abuse recognizes that they need help, the first step is intake, or to evaluate which rehabilitation center is a good match for you. This entails a series of interviews and diagnostic tests or screenings, which will overall determine the best approach to take, and which programs and treatments plans would work best.

Do not be discouraged if a particular rehabilitation facility does not match you, as there are numerous options out there, even when you are seeking for centers for teen rehabilitation in Los Angeles, California.

Detoxification / Detox

A phase of detoxification is required at the start of every rehabilitation process. This stage is designed to remove all traces of drugs from your body. In some cases, maintenance medication may be required and would be given in order to ease withdrawal symptoms associated with certain drugs. Withdrawal symptoms are abnormal physical or psychological features that follow the abrupt discontinuation of a drug that has produced physical dependence.

Rehabilitation / Rehab

After the detox and cleansing stage, rehabilitation can properly begin. This stage is a long and methodical process which involves the use of therapies—individual or group—activities, and other treatment methods done over a period of time. The aim of rehabilitation is to know the reason behind the substance abuse, in order to work with this and create better, non-harmful ways in coping with certain situations.

Recovery / Aftercare

Maintaining sobriety and carrying on with a new and better life is an ongoing lifetime process which would require discipline, dedication, and hard work. Support groups, sober coaches, and personal activities will all be part of the battle which—with help—you'd definitely win.
At Teen Drug Addiction, you can find a teen treatment center in Los Angeles that believes it is never too late to seek help and take the first step towards a healthy and happy life. If you are a victim of teen substance abuse in Los Angeles, do not hesitate in reaching out for help. There are plenty of people who care, and who are willing to aid and guide you in your recovery and quest for sobriety.